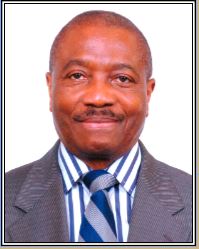 Johnson, Omotunde Evan George
Dr. Omotunde Evan George Johnson has taught at the University of Sierra Leone and the University of Michigan, served on the staff of the International Monetary Fund and been a member of both the Centre for the Study of African Economies and St. Antony's College, Oxford. He received B.A., M.A. and Ph.D. degrees in Economics from the University of California, Los Angeles. Dr. Johnson's research interests are the economics of institutions, monetary economics, financial systems and banking, and economic governance in Sub-Saharan Africa. He has published numerous articles and is the editor of Financial Risks, Stability, and Globalization (IMF, 2002).
2007 0-7734-5409-8
At the dawn of independence, Africans did not establish their institutions using processes that took proper account of the pluralism of the societies, while civil society failed to press for institutions to control the state. These mistakes sent them off on non-cooperation paths where ethnicity, poor political leadership, government corruption, and the absence of appropriate rights of citizens to consultation on economic matters have become serious obstacles to the emergence of good economic policy environments. This book identifies the problem areas African citizenry must address, namely: mobilizing domestic demand for good economic policy environment; strengthening cooperation, including bringing the state back in, to speed up the development process; ensuring country ownership in policymaking; reducing ethnicity; reducing government corruption, especially at the highest levels; improving political leadership; developing coherent strategies to face the globalization challenge; and accelerating progress toward rational regional economic integration.
Price:
$199.95